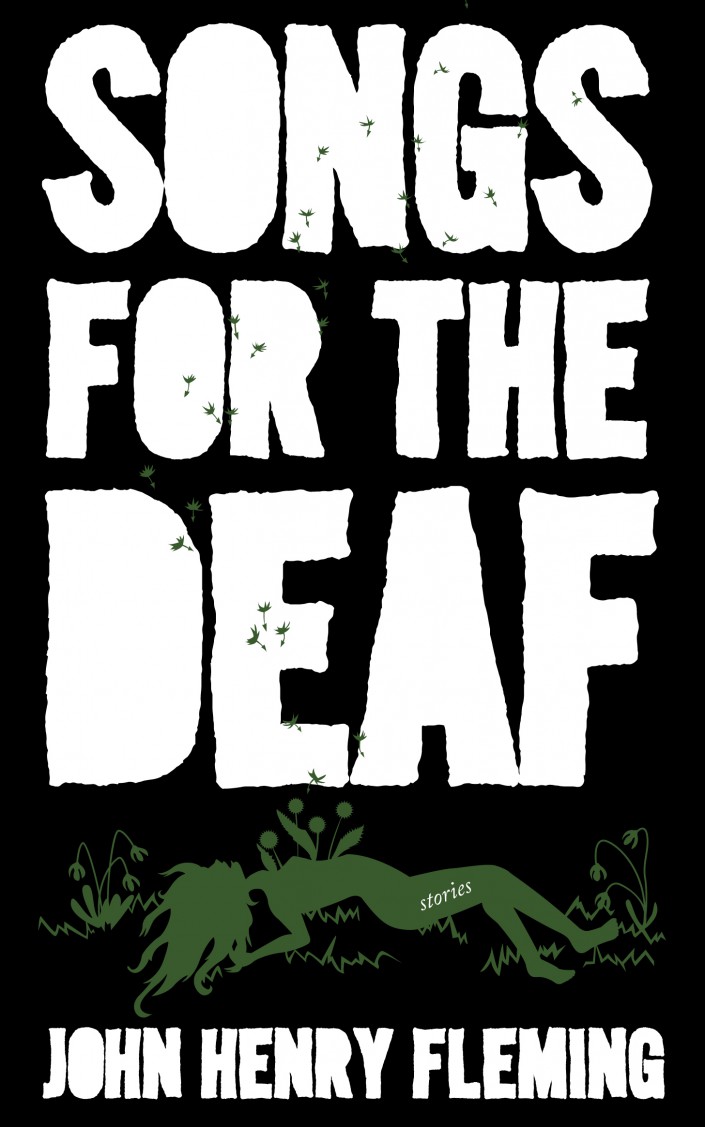 Songs for the Deaf is a joyful, deranged, endlessly surprising book of stories that defy easy categorization, in addition to the laws of physics (girls "ride air," aliens plummet from the sky, a basketball-messiah shoots hoops). Fleming's prose is glorious music; his rhythms will get into your bloodstream, and his images will sink into your dreams.
—Karen Russell, author of Swamplandia! and Vampires in the Lemon Grove
Dedications
From Songs For The Deaf
Arianna Chafetz (Cambridge, MA)
"The alien smiled at the general's words and especially at the general's thoughts, though the general could not see the smile, hidden as it was in the alien's clasped palms."
Arianna Chafetz (Cambridge, MA)
from "Xenophilia" p. 126
Ethan Fleming
"Half a solution is no solution," I tell her.
--from "Weighing of the Heart" p. 59
Ethan Fleming (Tampa, FL)
---
Grayson Tubbs (Missoula, MT)
"The known world diminished overnight, the encroaching mysteries a sudden reminder of the folly of knowing."
Grayson Tubbs (Missoula, MT)
from "Cloud Reader" p. 11
---
News
August 8, 2014
Thanks to Vanessa Blakeslee for nominating me to take part in the My Writing Process Blog Tour. Vanessa's first story collection came out at the…
July 28, 2014
Burrow Press has released The Legend of the Barefoot Mailman 20th Anniversary Edition as an ebook. LBM20 has been slightly revised from the original and…
I'm back in town and catching up on things… Many thanks for all the Songs for the Deaf reviews that have come in so far:…