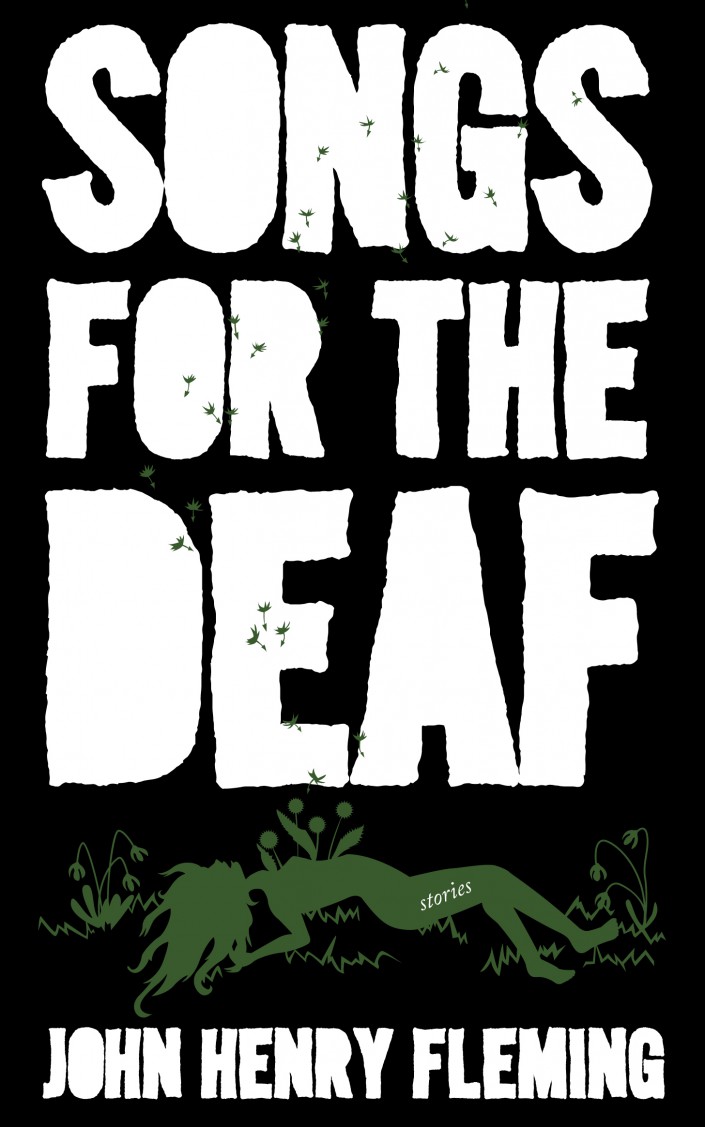 Songs for the Deaf is a joyful, deranged, endlessly surprising book of stories that defy easy categorization, in addition to the laws of physics (girls "ride air," aliens plummet from the sky, a basketball-messiah shoots hoops). Fleming's prose is glorious music; his rhythms will get into your bloodstream, and his images will sink into your dreams.
—Karen Russell, author of Swamplandia! and Vampires in the Lemon Grove
Dedications
From Songs For The Deaf
Grayson Tubbs (Missoula, MT)
"The known world diminished overnight, the encroaching mysteries a sudden reminder of the folly of knowing."
Grayson Tubbs (Missoula, MT)
from "Cloud Reader" p. 11
Arianna Chafetz (Cambridge, MA)
"The alien smiled at the general's words and especially at the general's thoughts, though the general could not see the smile, hidden as it was in the alien's clasped palms."
Arianna Chafetz (Cambridge, MA)
from "Xenophilia" p. 126
Hayley Fleming
The only time we should be scared is when the wind stops talking.
--from "Wind and Rain" p. 147
Hayley Fleming (Tampa, FL)
---
News
August 21, 2015
I'm nearing completion of a new novel. The Prince of Foul Weather concerns a grieving house painter who takes a summer job at a girls'…
Sorry for the long delay! I'm pleased to announce that Songs for the Deaf is the winner of the International Book Award in short fiction….
August 8, 2014
Thanks to Vanessa Blakeslee for nominating me to take part in the My Writing Process Blog Tour. Vanessa's first story collection came out at the…